The PrimDog No-Pull Harness is specially designed for safer dog walks! Perfect for dog training or for dogs who tend to pull!
You can better control your dog by attaching the leash to the Front Clip. Every time your dog pulls, they get turned around instead of continuing forward and pulling on the leash. Soon your dog will learn not to pull.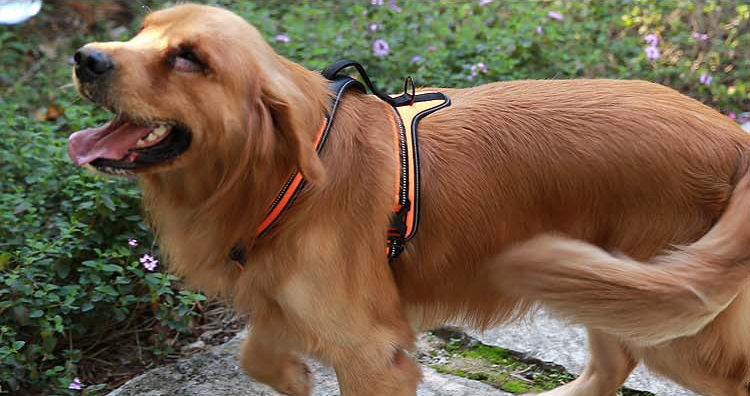 Safety, comfort and obedience training are some of the many reasons to add a harness to your daily walking with the dog. Our harness equally distributes weight across your dog's frame to discourage pulling, resulting in effortless control and comfort at the same time. The no-pull design makes sure you no longer restrict your dog's neck and chest. Cushy and lightweight mesh padding on the chest and belly adds general comfort. With front and back leash attachments, the harness gives your dog the freedom of the moment. Enjoy the great outdoors while remaining safe and sound!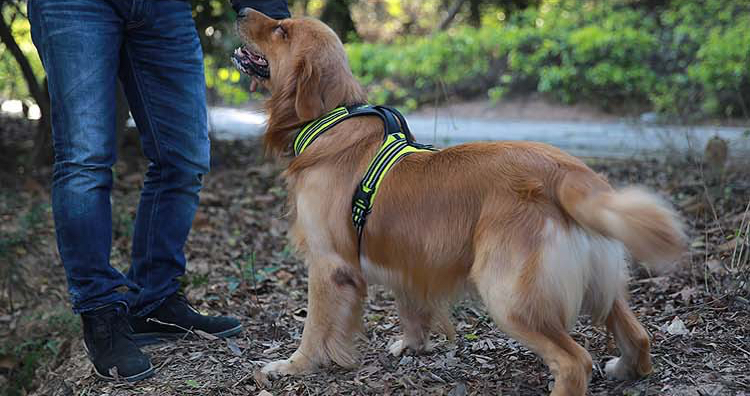 This harness features double stitching that allows for excellent tensile strength and increased load capacity. The reflective stitching throughout the harness makes it perfect for nighttime strolls. 3M reflective material keeps your dog visible when it's pitch dark. It also comes in various colors that help the harness stand out at night. The outer layer is scratch-resistant, so it can last longer no matter how much damage your dog tries to do to it. The harness boasts an ergonomic shape that makes putting it on and off the dog easier than ever. The adjustable straps with quick-release buckles, 11 vibrant color options, and a wide variety of size choices make for a completely customizable experience.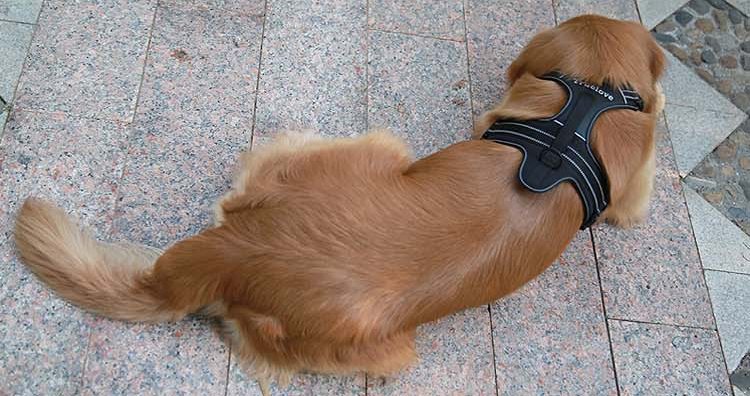 KEY BENEFITS
✔️ 3M REFLECTIVE — Reflective piping is interwoven into its durable nylon exterior to make sure your dog stays visible while you're walking at night.
✔️ DOBLE LEASH ATTACHMENT — Aluminum alloy D-ring on the dog's back and stainless steel O-ring on the dog's chest for extra control.
✔️ DOUBLE STITCHING — Great tensile strength, double stitching and load capacity buckles allow this harness to hold back even strong pullers.
✔️ COMFORTABLE PADDED STRAPS — Crafted to remove pressure from your dog's neck and disperse it through cushy and lightweight mesh padding on the chest and belly.
✔️ ERGONOMIC DESIGN — Easy to put on and take off, doesn't irritate the skin.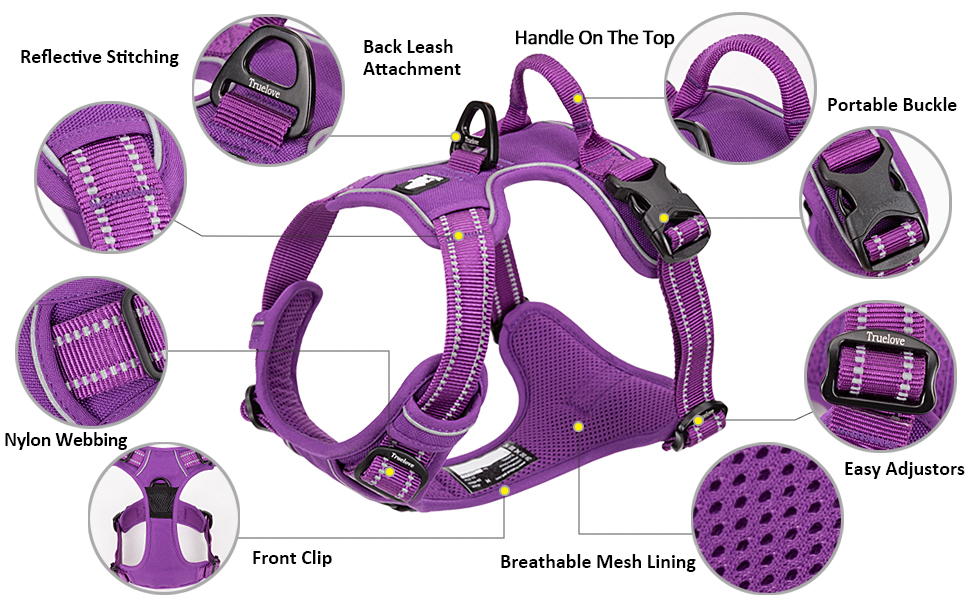 SIZE CHART
Please make sure to measure your dog for accurate sizing before purchasing to ensure the perfect fit.