Keep your pet's nails beautifully trimmed! The dog nail clippers with LED light are safe and easy to use even on the tiniest paws!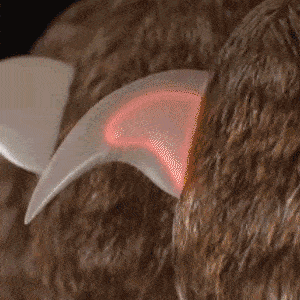 Your pretty pet's nails will always be the perfect length thanks to these nail clippers! They are extra strong, sharp and durable, and will cut through nails quickly. Perfect for squirmy dogs or dogs who hate having their nails trimmed. Plus, the handles are padded with cushy rubber grips for your in-hand comfort. These nail clippers are recommended by animal trainers, veterinarians, professional pet groomers and thousands of satisfied customers.
The device essentially comes with LED light to illuminate your pup's nails. This way, you can easily locate the quick of his nails and ultimately prevent accidents during the process. Plus, the clippers come with a magnifier to help you get a close-up look at your dog's nail while trimming so that you can be extra careful. It lets you groom your furry friend's nails quickly and gently in the safety and convenience of your own home. Perfect for pets of all sizes.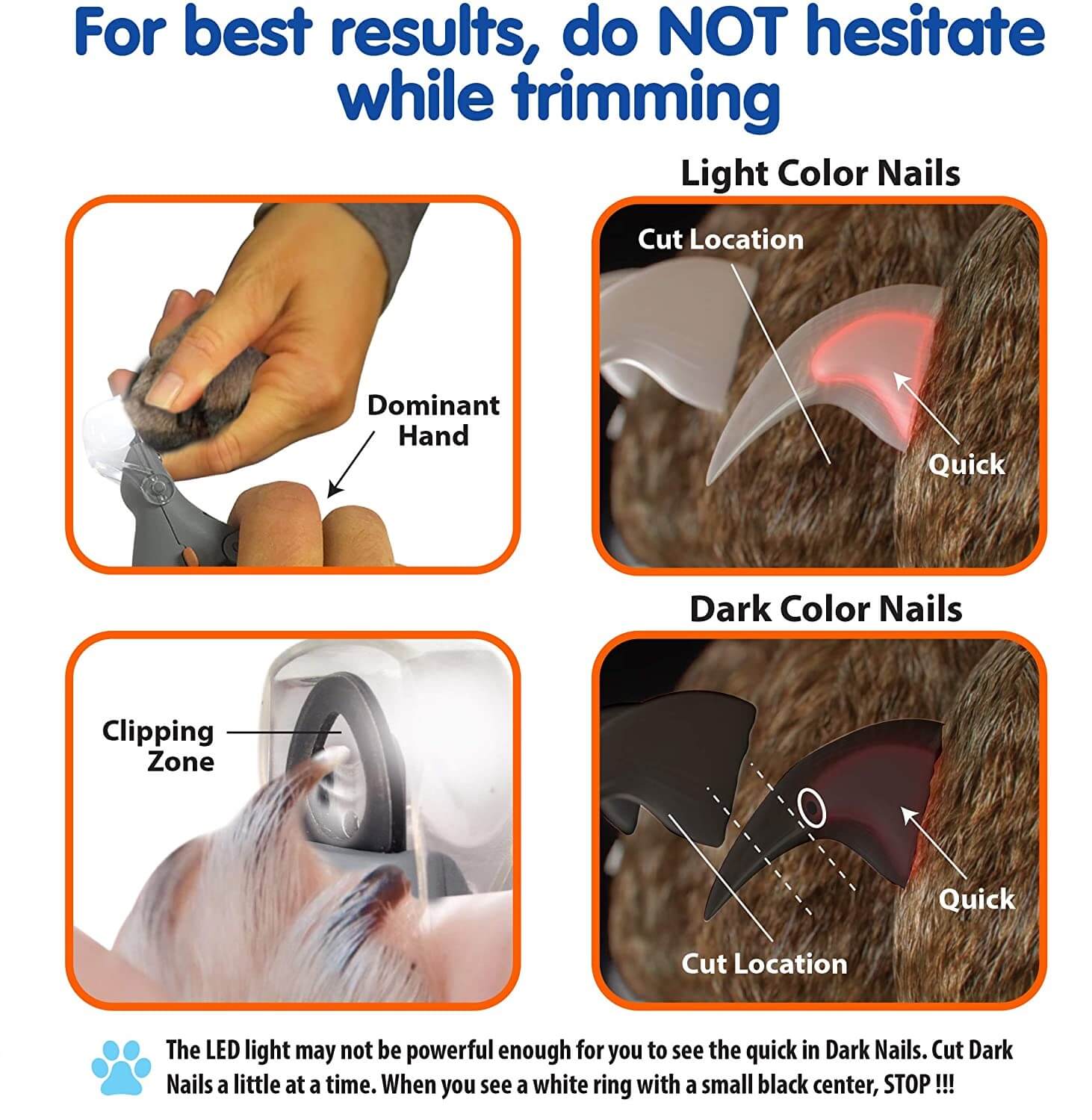 KEY BENEFITS
✔️ SAFE TRIMMING — No more worries about the possibility of cutting your pup's quicks. The clipper uses 5X magnification to make the job safer and convenient.
✔️ ILLUMINATED WITH LED LIGHT — This nail clipper uses bright LED lights to brighten the nail so you can determine where the quick begins and where it ends. It lights up the nail's blood line giving you direction on where to cut through, thus preventing over-trimming and over-cutting.
✔️ COMFORTABLE HANDLE — Features a non-slip, ergonomic handle design that increases your comfort when clipping.
NOTE: Find the right position to hold your pet firmly on the soles of his feet, exposing his nails.