Keep your furry friend hydrated on the go with the portable water bottle!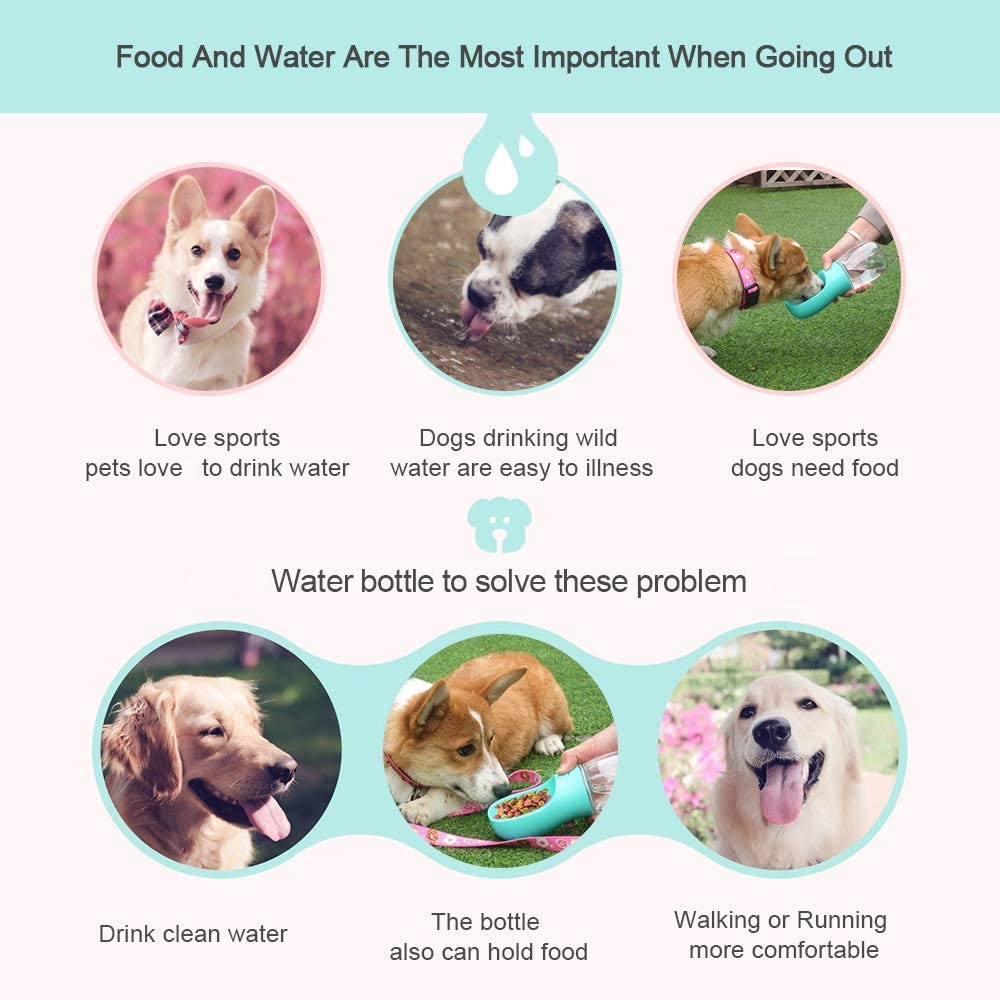 Now the lack of water won't stop you and your furry buddy from hitting the trails. The portable water bottle lets you share fresh water with your canine companion without having to worry about him being dehydrated. It's perfect for taking along on hikes, road trips, or to the local park. And you'll love the fact that this shareable and portable water dispenser is made from BPA-free plastic, helping to keep both you and your dog happy and healthy.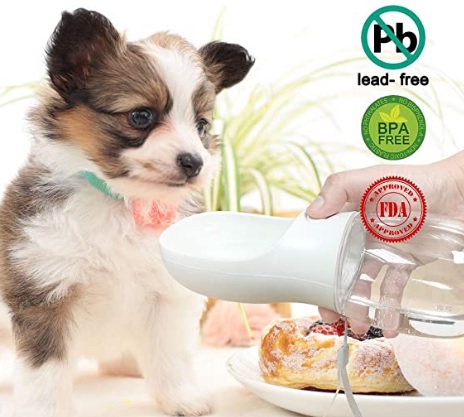 Available in 4 color options: pink, turquoise, white and blue. Unlike boring bottles, you can match your pet's harness or collar to make your pet look more dazzling and outstanding in the crowd!
Besides, there are 2 sizes to choose from: 350 ml and 550 ml. It's quite enough for outdoor walking, hiking, or traveling. You can put it in your bag easily because of the compact size of the bottle. Or you can have it at your hand whenever you need it thanks to the attached strap.
KEY BENEFITS
✔️ SAFE MATERIAL — The portable dog water bottle is made of high quality, durable and safe material, so make sure your pet is completely safe when he uses our dog water bottle.
✔️ NO LEAK DESIGN — With the lock key function the bottle doesn't leak at all. You can put it in your backpack and it will not get wet.
✔️ CONVENIENT — You can easily water your dog with one hand operation. Just press the water key to fill the water, then release it to stop the water.
✔️ NO WATER WASTE — Don't worry to waste water anymore. Unused water can go back into the container easily by pressing the water key.
Note: Don't wash the water bottle in a dish-washing machine.